The greatest things in life aren't things.
Sometime in late 2007, I walked into a Kawasaki dealership and bought a 2008 KLR 650 without even throwing a leg over. The choice was based on unrivaled simplicity and a price tag less than that of a Vespa, so what was to test anyway? All it would have to do was to take me to South America.
Continue →
Preparing your motorcycle for the long haul may involve quite a bit of work, but it's also a lot of fun. As looking at others' bikes for ideas is probably where we all start, deconstructed here is the recipe for my 2008 KLR 650 named Katırga, including the refinements applied along the way. In the two years we spent together on the road, I also learned a few lessons worth sharing.
Continue →
Many motorcycle travelers start planning their trips several months ahead. When the preparations begin, the to-do list seems to keep growing rather than shrinking, and time literally flies.
Back in 2007, when the idea of a motorcycle journey came up, the target destination automatically implicated a departure date only 2 months ahead. If I could leave before October, I could hope to make it to Ushuaia before everything froze.
Continue →
The adventure did continue indeed, through the wonders of Brazil.
The question is... How could I tell that story!?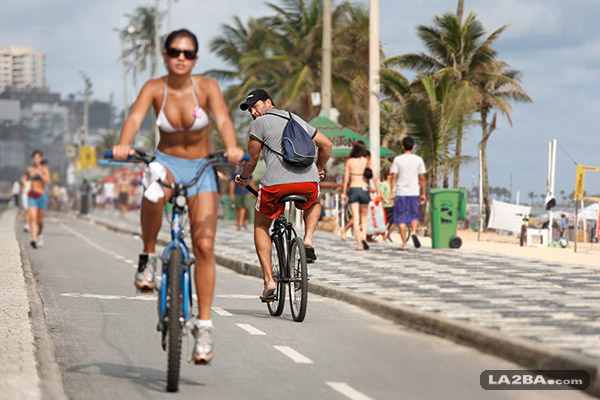 A few years ago I did something a bit, well, unusual… I packed my gear, got on a motorcycle, and headed south from Los Angeles where I used to live and work as a photographer.
I spent the following two years exploring Latin America, all the way to the southernmost city in the world.
When I returned to the USA, I had a story to tell and the original iPad had just been introduced. The undertaking that ensued was immense, but the result wonderfully exquisite.
Chronicling the adventure all the way to Argentina, LOS ANGELES to BUENOS AIRES was a massive interactive book that took its readers on a spectacular journey through 12 countries, with over 800 pages of inspiring photography and candid journals.
In its several succesful years on the AppStore, the book received nothing but 5-star ratings and flattering reviews. However, the amount of time and effort required to keep the underlying code compatible with each iOS update revealed that the platform was not a correct choice for works meant to last.
I am truly thankful to my friends for their support throughout the project, and hope to one day revive the travelogue in the form of a printed book.