Motocamp, situated in a small tranquil village called Idilievo, is a great base to explore rural parts of Bulgaria.
Food, booze, some great presentations, and a group ride to neighboring villages made time fly, while our hosts, Ivo and Polly, did an exceptional job to keep everyone happy.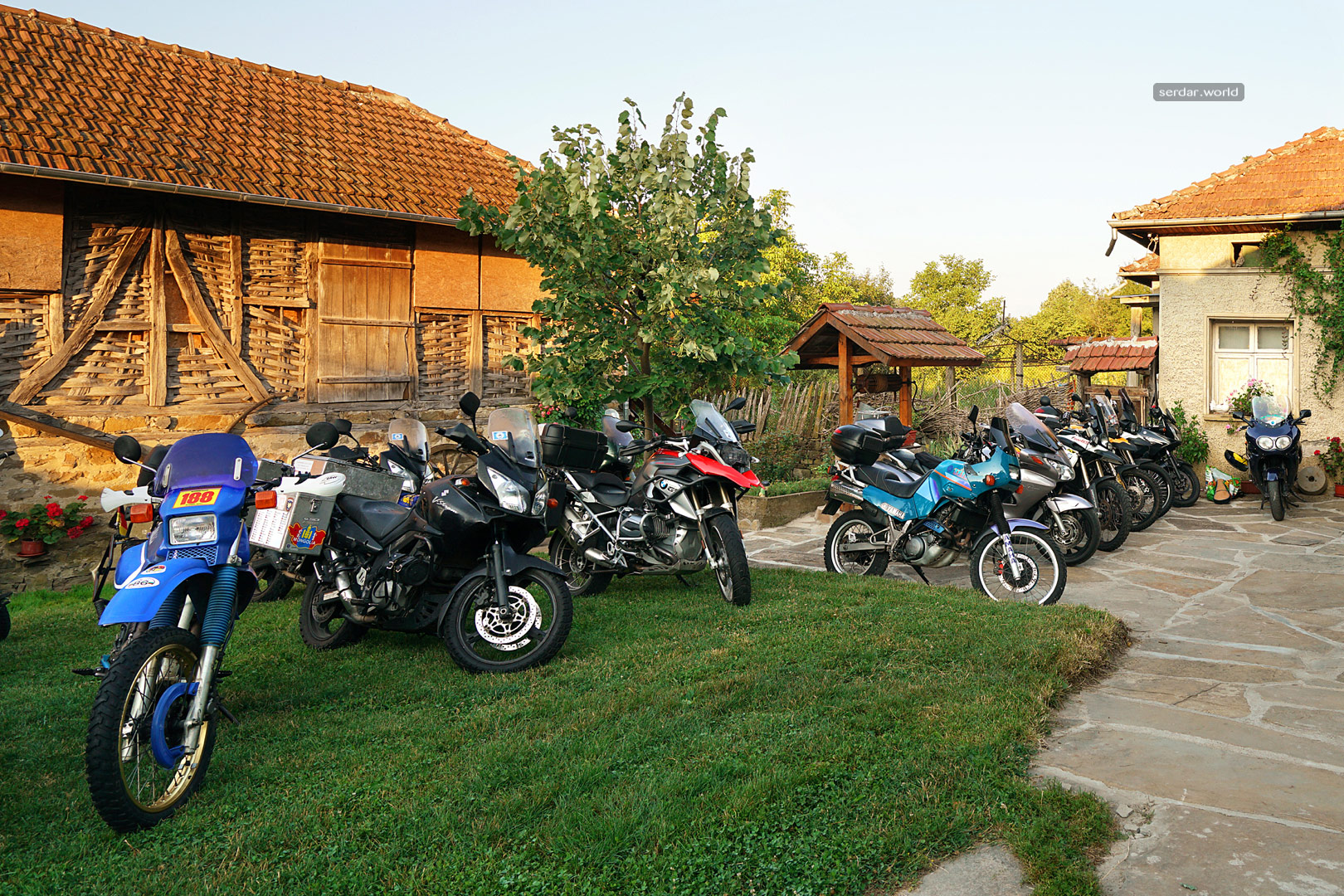 Below: Andreas, Sjaak, & yours truly, ready to split. Photo courtesy of Ivo.